Ronin-L 3.0 - Kentucky Ballistics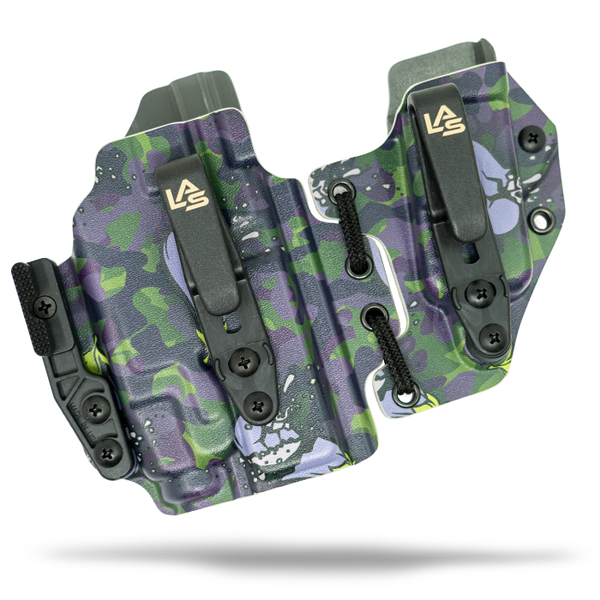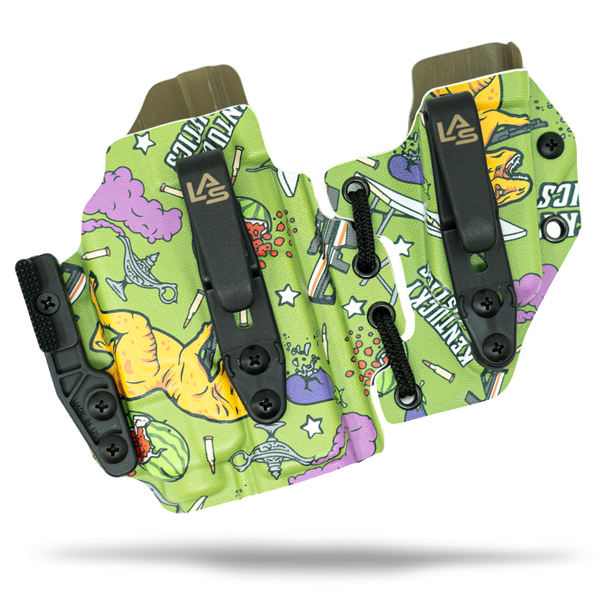 This exclusive pattern was in collaboration with Youtuber Kentucky Ballistics.
Ronin-L 3.0
Designed to be the most comfortable light-bearing IWB appendix carry rig on the market. By attaching the mag carrier via a bungee we were able to create a very flexible yet very stable and balanced system. Our proprietary design allows the magazine carrier and holster move independently of each other so your holster moves with your body. Offsetting the weight of the gun with a loaded magazine coupled with the wide gap between belt hooks helps the Ronin balance out the weight of your loaded firearm. We trimmed as much excess kydex as possible in order to aid in comfort and minimize "hot spots." The flexible mag carrier system allows the mag carrier and holster to flex and move with your body allowing the Ronin to be the most comfortable appendix rig available.