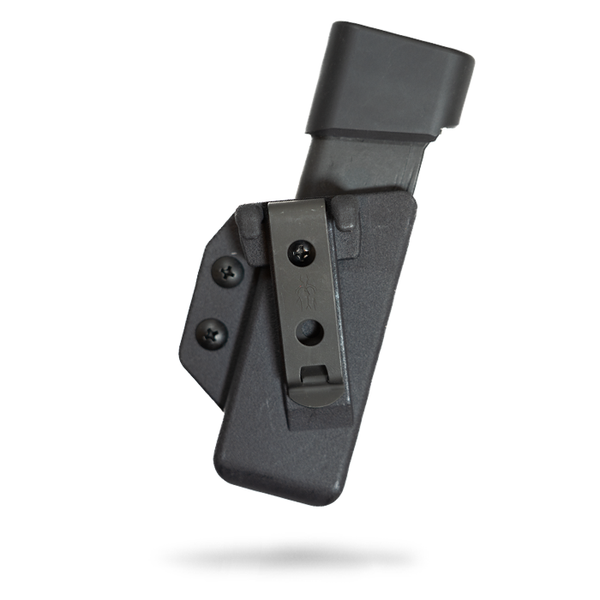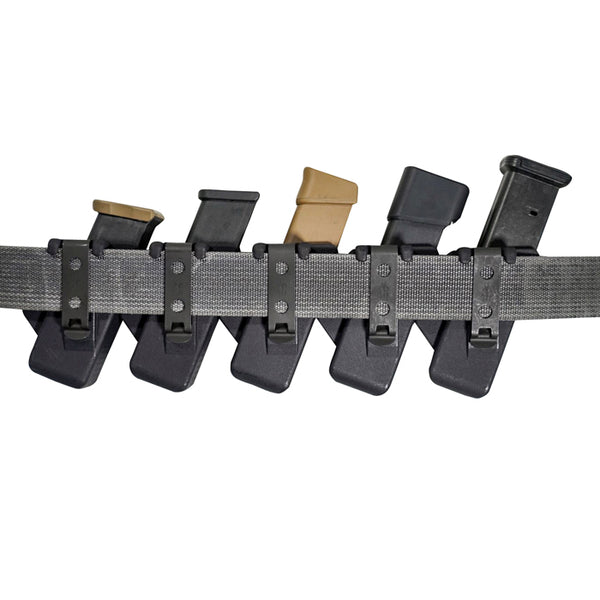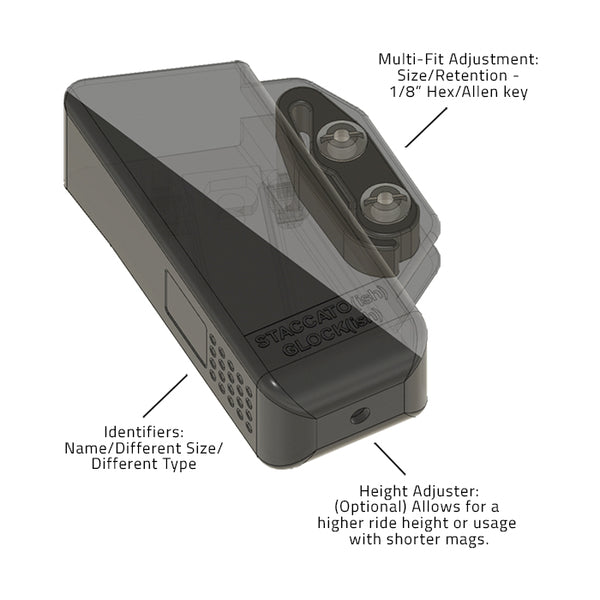 Quick Ship Item - Ships within 5 business days

Ensō is the symbol for enlightenment, strength, elegance, and togetherness.  Our patent pending mag carrier was designed to be over-engineered to solve common issues of independent mag carrier solutions. This multi-fit mag carrier is designed specifically for AIWB (appendix inside the waistband) carry.  Anti-rotational hooks prevents side to side movement while a canted overhook forces the mag carrier into the body to prevent "spill over" of the belt line.  Identifiers have been added to the design to designate what mag size you are using.  An optional Height Adjuster block is available for mags holding 14 rounds or less.
What's Included:

Mag Carrier

LAS metal overhook
Multi-fit retention device
Hardware
**Be sure to check compatibility chart in product photos to confirm fitment.
*If ordered with a custom ordered item, this will ship when that product is complete. Please order separately if you want Quick Ship products and Custom Ordered products to arrive accordingly.