Discreet Carry Concepts Overhook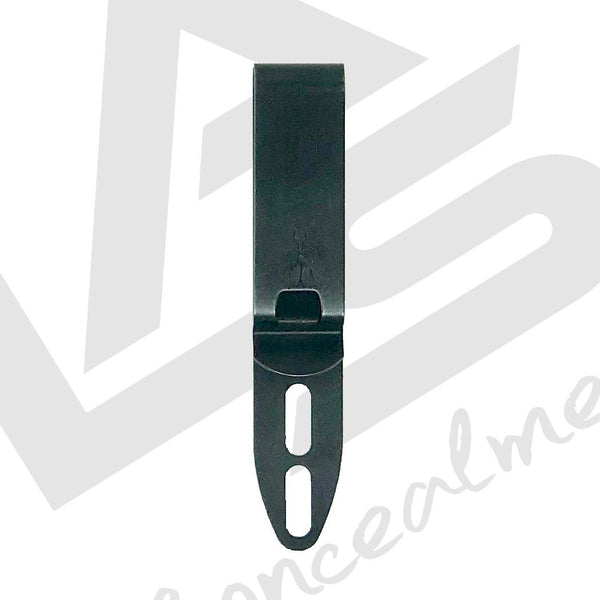 Features two inline slots to fit virtually any intelligent hole spacing used by holster makers while providing subtle ride height adjustment for the user.
Standard finish: Non reflective mil spec hot black oxide.
Clips are sold individually.
Does not include hardware.

**Please note, if you are changing out belt attachments on a current holster you may also need the hardware kit that coincides with that holster model.
Screw and Hardware Kits HERE.